The virtues of independent, international film-making were celebrated on Saturday night at a starry British Film Institute awards evening at the Banqueting House in Whitehall.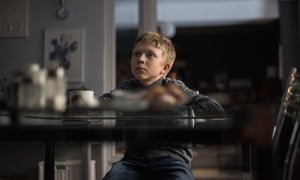 Winners included the makers of the Russian language film
Loveless
, directed by Andrey Zvyagintsev and called a masterpiece by the Guardian critic Peter Bradshaw earlier this year.
Zyagintsev's film
, about a divorcing couple whose son disappears, was awarded the top prize of best film at the annual London film festival event.